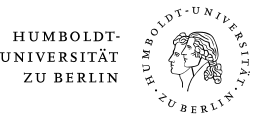 Begleitendes Lernen
"Begleitendes Lernen" in Economic sciences
The supplementary tutorials offered under the label of "Begleitendes Lernen" (supported learning) are flexible, demand-based learning support classes provided by student tutors at the HU School of Business and Economics. Supported learning is offered specifically to students whose studies are restricted by their professional or family commitments. The weekly sessions enable part-time students to learn in small groups at their own pace with the possibility to ask individual questions in different subjects. Particularly, newly enroled undergraduate students can benefit from the knowledge, experience and competence of advanced students.
Up-to-date information, the discussion forum with news, questions and answers, and a collection of learning material can be found in the Moodle course "Begleitendes Lernen"! The enrolement key to the Moodle course is provided in the first session you are attending.
Schedule for Supported Learning for Bachelor students Summer semester 2016:
Monday, 2 - 4 pm, room 21B (starting 06 June)
Wednesday, 10 – 12 am, room 23 (starting 08 June)
(Where? HU School of Business and Economics, Spandauer Straße 1, 10178 Berlin)
Our tutor Charly Gräfe is available to answer your questions on the following subjects:
Mathematics I & II
Finance and Investment
Investment analysis and Portfolio management
And our tutor Tobias Bergmann is available to answer your questions on these subjects:
Introduction to Economics
Microeconomics
Macroeconomics
Please email your questions to our tutors 2 days prior to the Supported Learning session (you can find the email addresses on Moodle).