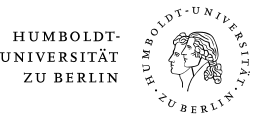 Information Service
Our information service is aimed at students who have to combine their studies with substantive work and/or family commitments – irrespective of whether they are formally registered as part-time students or not.
We know from our experience how challenging it is to study part-time. It is vital to have realistic planning, good time-management and clear and well-informed communication for studying successfully. The Part-Time Study team assists you, dealing with all the questions you may have on the topic.
In order to continuously improve life-long learning at Humboldt-Universität, we are interested in hearing about your personal experiences, too. We are looking forward to meeting you and discussing ideas for more flexible study conditions.
Feel free to come and talk to us!