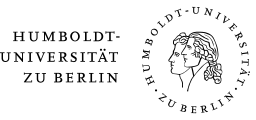 Conceptual Implementation
»Diversity of Knowledge« was designed as a comprehensive programme: alongside theoretical aspects of the history of knowledge and science, it combines applied interdisciplinarity with research-based learning, critical self-examination and interdisciplinary cooperation, and integrates both academic qualifications and labour-market-relevant qualifications in its conflation of challenging theories and practice.
Premisses
»Diversity of Knowledge« is promoted as part of the 'Übergänge' (Transitions) project of the Federal Ministry of Education and Research as part of the Quality Pact for Teaching (Qualitätspakt Lehre). It aims to create a structured, non-mandatory study programme, in which diversity of knowledge is to be presented and critically discussed.  
Underlying the interdisciplinary study programme »Diversity of Knowledge« is the concept of general studies, which is based on recurring elements in the structure and organisation of knowledge in the various academic disciplines and degree courses. This involves giving priority not to the differences between the various cultures of knowledge, but to their common features and connecting elements, before their differentiation as strong disciplines in their own rights. This forms the basis for an historic and systematic approach:
Anyone who wishes to understand the systematic and theoretical importance of his/her own discipline, has no choice but to study the historical origins, presentation, transformation and distribution of the various fields of knowledge from which the discipline in question gradually originated. Anyone who wishes to communicate beyond the limits of his/her discipline, must carry out the necessary translation work against the backdrop of the historico-cultural formations of this knowledge. And finally, anyone who wishes his/her own knowledge to be put into practice in a way that is relevant to everyday life, is equally dependent on historicisation and contextualisation, because every social act takes place within specific social forms and in specific areas of society.
A programme of general studies which focuses on the historical and systematic diversity of knowledge and academic cultures must fulfil a crucial bridging function – it must situate the divergence of the two (C.P. Snow) or three (Wolf Lepenies) cultures in a historical context, relativise it in a systematic way and even, in the case of certain specific questions, overcome it. It is important not to forget that the dichotomisation or even antagonisation of differing academic systems is not only highly problematic from a cultural and social point of view, but also that it can have implications for academic findings within the discipline itself.
Conceptual Implementation
Taking their own subjects as starting points, students should learn to reflect on knowledge, structures of knowledge and science both from an intercultural point of view and from the perspective of their own epistemological convictions. The programme was designed as a structured general-studies programme, which aims to broaden students' academic education with an interdisciplinary component comprising ten credit points. Points are awarded in consultation with the relevant examination offices – at present in career-oriented additional qualification courses (BZQ) and other optional courses, but also in mandatory interdisciplinary courses (ÜWP), as of Winter Semester 2014/2015.
The basic idea behind »Diversity of Knowledge« is first of all to hone each student's understanding of current academic disciplines in their capacity as historically developed forms of knowledge with specific methodological structures. Secondly, the collaborative work in the seminar should contribute to the scrutiny of the opportunities and limitations of the student's own subject and of acquired knowledge as well as pointing to new ways of thinking beyond subject boundaries.
An interdisciplinary range of courses will examine the history and cultural structures of the sciences, social sciences and humanities, focusing in particular on the transformative aspects of knowledge: its stability, transferability and distinguishability.
Objects of Knowledge and Seminar Product
Knowledge and history of science are approached in the seminars by means of objects of knowledge – such as for instance the radio, the contraceptive pill or a psychiatric measuring instrument. The term 'object of knowledge' is used to denote a concrete object that can serve as a starting point from which to unfold an example of the history of science. In addition, an object of knowledge acts as a nodal point in the network of disciplines, not only allowing us to illustrate and investigate transitions and connections between distinct academic cultures, but also providing us with a special way of encouraging dialogue between students of different disciplines.
Also important to some of the »Diversity of Knowledge« seminars, is the seminar product or results of the seminar (project work). This can involve mentally deconstructing and physically reproducing an object of knowledge in order to acquire knowledge. Alternatively it can refer to the reflection (e.g. a radio feature or an exhibition) or discussion of the acquired knowledge, or its translation into a communicable presentation.
Teaching Format
This has given rise to a specific teaching format that characterises the »Diversity of Knowledge« curriculum: seminars that consist of a first section on history of knowledge and interdisciplinary theory and a second section, in which students approach the phenomenon in question via research and practice. These seminars are accompanied by introductory lectures and further seminars and tutorials. On the basis of a specific case study and focusing on each of the three academic cultures in turn, the above-mentioned transformative aspects are developed, discussed and formulated/presented either historically or systematically.
Thus »Diversity of Knowledge« is comprehensive in design: alongside the theoretical components of the history of knowledge and science, it combines applied interdisciplinarity with research-based learning, critical self-examination and cross-faculty cooperation, and in bringing together challenging theory and practice, it integrates key academic and labour-market-relevant qualifications such as working in heterogeneous teams or learning different forms of communication or presentation.